Design after COVID 19 – How the virus may affect architectural design and the profession of architecture.
May 4, 2020, 10:02 am
Filed under:
Air Quality
,
Building knowledge
,
Construction and Permits
,
covid
,
design
,
Energy Efficiency
,
Green Art Store
,
Hot Topic
,
Materials
,
Resources
,
Sustainable Living
| Tags:
architecture
,
covid
,
covid-19
,
design
,
Energy
,
environment
,
health
,
nature
,
office
,
open
,
sanitatiion
,
Sebastian Eilert
,
Sebastian Eilert Architecture Miami Green Sustainable Building
,
smell
,
sustainable
,
technology
,
virus
,
worksapce
There is no doubt that the "after" will bring with it some changes and lasting adjustments. How would the practice of architecture be impacted by the pandemic? Let's look at both the business and office culture of the architectural profession as well as some of the most common project types.
PART I – the architectural office:
Architects were generally known as one of the early adaptors of the "studio environment" which is the layout of a large open space without walls, cubicles and many shared and connected work stations. This concept was encouraged, so various design groups may openly communicate on any working projects and share the drafting plans they were working on more easily and without having to carry them between desks. The move to computer-based drafting, CAD, had little impact on the layout, only adding monitors to most working areas, but maintain a large surface to open and work on printed plans. The collaboration attitude was embraced by many other office types from creatives of all walks to government planners and realtors- in short, any profession that does not require absolute privacy or limited workspace. Individual officed, enclosed conference rooms and open break areas are also typically part of these office configurations completing the challenge to redesign these areas post COVID-19.
To start creating a safe work area, the spacing of everything will have to be adjusted to allow for proper social, or better physical, distancing. As such physical barriers are likely to be introduced. In an attempt to keep the open studio feel, these are likely to be transparent, presenting an opportunity for some newly adapted materials. The pattern of walking will be adjusted to minimize the opportunity to pass another person. Directional corridors and one way in – one way out are sure to become the norm as one is less likely to pick up viral load from a co-worker in line than passing and physical distancing is more easily accomplished.
Controls are sure to be impacted as well. Light and control switched will be eliminated to react to motion and voice activation, likely a technological connection of personal devices to start and control computers, task lighting, and other work station related equipment. Hands-free will be the norm. Already many systems have these features and most areas easily retrofitted.
Connectivity through cameras will only increase to avoid the concentration of conference room style meetings. This presents the challenge of acoustic control at individual work areas already an issue anyone can attest to wanting to have a private conversation in the open studio layout. Solution? Individual sound booth – a revival of the phone booth – less the phone, just a camera, touchless of course!
Sanitation will be key. To start, the HVAC system will need to be updated to work harder on filtering. Much like many casinos, we will see upgrades and retrofitting to include improved filtration. Add to this ultraviolet or a new kind of disinfecting system both stationary at most points of entry/exit as well as at the individual workstations. Hand sanitizer stations will be standard and available plenty, but there are likely portable disinfecting stations that allow for a more thorough touchless cleansing, reducing viral load thought the workday.
What cannot be avoided to be touched, will get finishes that naturally disinfect, such as silver and copper: door handles and knobs, elevator buttons – where voiceless commands or waved card readers are not practical or possible to retrofit. Public bathrooms will present another challenge with the added importance of privacy. ADA has already provided standards to improve access and movement and with post COVID – 19, additional physical distancing guidelines are likely the solution to this challenge. Touchless faucets and motion-activated fixtures, spaced 6 feet apart, and fully individualized compartments that self sanitize after each use. Here, too the use of personal devices is likely to assist with the availability of the facilities, rather than waiting in line. Virtual queueing alarming the next user that the stall is empty and has been sanitized.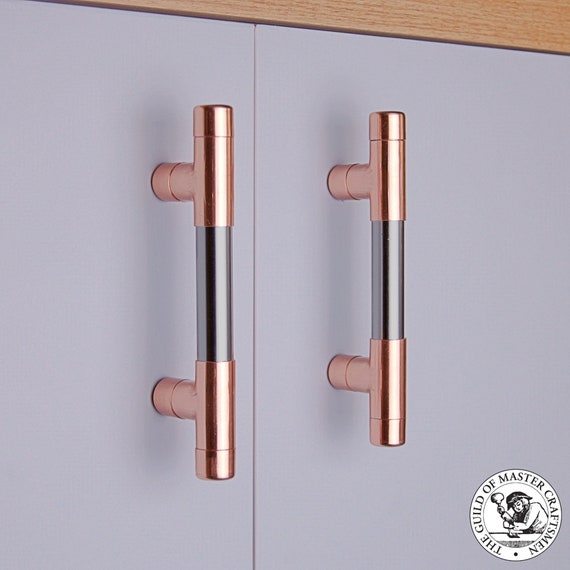 The common them to most of these solutions is more space to allow for more distance. Design for the architectural office, as for most others, will require a larger footprint per employee – for workstation, circulation and support spaces.
The temporary workspace, rented as needed, institutions like We Work and Büro are likely to disappear in the aftermath of this pandemic. The challenge of sanitation and encouraged close proximity of workstations will present a true challenge to maintain a safe and physically distant work environment.
The alternative? Work from home: Look for PART II – in the home.
The scent of building, or what is that construction smell…?
April 17, 2012, 3:43 am
Filed under:
Air Quality
,
Building knowledge
,
Hot Topic
| Tags:
construction
,
construction smell
,
Miami
,
odor
,
Sebastian Eilert
,
Sebastian Eilert Architecture
,
smell
Construction sites are not the most pleasant places for both the workers and those around them. They create lots of noise [machinery], smells [ah, roof tar!] and debris [smoke, ash, fumes, etc.]. But fear not. There are many ways for a construction site to be managed that can decrease all of these effects on the surrounding area and its inhabitants and diminish the pollution created by the building process.
Is there a chalky smell in your home or apartment after construction is finished? This is caused by dust buildup. This isn't your average dust. It's not dead skin or hair (eww!) but is rather , material shavings from materials like Sheetrock or ceramic tile. When ceramic tile is being cut for a bathroom, for example, the dust gets trapped in the ventilation. Or how about when you go through the final sanding process after mudding your drywall. First, trying to cover your furntiture, beds, countertops (anything you come into contat with on a daily basis) with a nice layer of Visqueen (that heavy duty plastic meant to keep your stuff safe. I also recommend buying a canister vacuum to get the dust out or suck it all in but then be sure to empty the canister in an outdoor area (not in the same place you just cleaned up).. Sometimes, you just have to let the vacuum remain in one place for 30 seconds in order to attract all the dust.
How do you handle noise pollution? Just because workers are up bright and shiny at 7 am doesn't mean that the neighbors are ready to face the day.  Loud equipment, delivery trucks and the ever-dreaded jackhammer create a most undesirable symphony that is simply diffiult to avoid.  But, there are ways to alleviate the problem. Creating a construction plan that allows for the loudest of jobs to be executed during the middle to the end of the day helps for sure and reminding staff that everyone does not appreciate the latest in salsa or R&B.
The garbage accumulated on a construction site is made up of food, bottles, construction debris, and general packaging. Creating a recycling program helps to separate this debris. Garbage pickup on a site can be expensive, so by setting up a recycling program you don't incur the costs of added containers and you help alleviate those back-to-back days of paella delivery. Some cities even pay you for your recycled bottles. Another way to alleviate the amount of garbage is to provide your workers with metal bottles, such as a Sigg (mysigg.com). These bottles are reusable, can be dropped from high heights without being damaged and save the environment.
Some common construction smells also include gasses and fumes. These come from paints, treated woods, some metals, old  toilets, and even the construction equipment. The machines used on a construction site tend to run on gas which releases black clouds of smoke into the air. Many cities and states have made the use of machines that create these gas clouds illegal, so it is good practice to look into the more efficient and friendly alternatives. The fumes can also come from paints. High-VOC (volatile organic compound) paints tend to release noxious odors that damage brain cells and release harmful gasses into the environment. Low-VOC paint is the same price as the high-VOC paint, lasts just as long, and is just as durable, so why not make the switch?
Another odor causing element of a construction site is standing water. Puddles and small pools can form during the excavation process (which releases unpleasant smells into the air ras well) and these pools, when left sitting for too long, begin to smell sulfurous. This is especially true is places like Miami which is situated right on top of its water table.  These puddles should be drained from time to time in order to avoid them becoming either a stink pool or a breeding ground for insects such as mosquitoes.
http://www.rez.org/2012/01/the-smell-of-a-construction-site/ http://www.cambridge.gov.uk/ccm/navigation/environment-and-recycling/pollution-noise-and-nuisance/ http://www.querrey.com/assets/attachments/15.pdf http://www.adbio.com/catalogs/BioWorld-Odor-Control-Catalog.pdf http://www.lhsfna.org/files/bpguide.pdf http://cfpub.epa.gov/npdes/stormwater/swppp.cfm